Do you like having deals delivered to your inbox?
Sign up for my emails
for the latest info. You may also "
like" Coupon Princess
on Facebook for even more savings. Share your own deals and much more! Thanks for your support.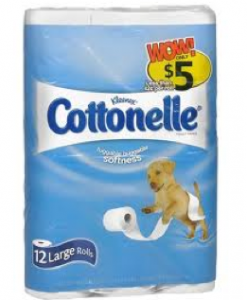 I thought this weeks deal for Cottonelle wasn't to shabby. But next week, at Walgreens Cottonelle will have a RR when you buy 2 12 packs!
There will be a HOT deal on Cottonelle bathroom tissue at Walgreens starting 10/7.
Cottonelle 12 packs $5 each (regular price) = $10
Use: $1/1 Cottonelle Walgreens IVC October Coupon Book (Will deducts $2)
combine with (2) $0.75/1 9/11 SS (Exp.10/23)
Final Price: out of pocket $6.50
But.. Get a $3 RR (for buying 2 packages)
Now your final price is $3.50 for two 12pks ($1.75 each or .15 a roll)
This is defiantly a Stock up Price, who says you can't get cheap TP.. patience pays off.
Thanks, Simple Saving Savvy!