Do you like having deals delivered to your inbox?
Sign up for my emails
for the latest info. You may also "
like" Coupon Princess
on Facebook for even more savings. Share your own deals and much more! Thanks for your support.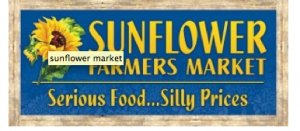 Sunflower will have a new ad tomorrow! Here is what I am liking.
Jumbo shrimp $3.77 lb
Ground Beef 85% lean $1.77 lb
Grapes .57 lb
Snow White Cauliflower or Green Beans .77 (doesn't say a pound, so I am guessing a bushel?)
Hass Avocado's .77 each
Silk Milk $2.99
Use: $1/1 Silk Milk Printable (register)
Final Price: $1.99
Kashi Cereal $2.99 (Use $1/1 Coupons found in the Kashi Coupon booklet)
Print more Kashi Printable Coupons
Check out the Ad here.. remember shop on Wed. and take advantage of last week and this week. Check out my Sunflower Post from Last week.