Do you like having deals delivered to your inbox?
Sign up for my emails
for the latest info. You may also "
like" Coupon Princess
on Facebook for even more savings. Share your own deals and much more! Thanks for your support.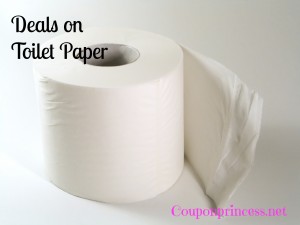 Do you need Toilet Paper? Here is the deal on Quilted Northern Toilet Paper, 12 pk double roll at Homeland Grocery Store.
Buy 4 Quilted Northern Toilet Paper $6.49 (6.49 x 4 = $25.96)
Print Quilted Northern Toilet Paper coupon (Facebook) $0.75/1
Print Quilted Northern Toilet Paper Coupon (Bricks) $1.00/1
(Can print 2 of each)
Take $7 off (if you store doubles more then one like coupon)
Total is now $18.96 for 48 double rolls
Price Per double Roll: $0.40 per roll
But wait there is more.. (now I sound like an infomercial)
Take $0.10 a gallon of gas (up to 20 Gallons) which is like $2 per pack off TP,  you just bought 4 packs so that is an additional $8 off gas assuming you will fill up a 20 gallon gas tank, and we all need gas in our car. Plus, if your total after coupons and gas are more then $50 you will get an addtional $0.05 off a gallon for every $50 spent.
 See More Homeland Weekly Deals