Oklahoma State Fair Admission Prices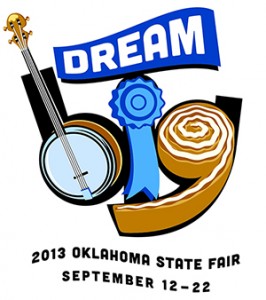 Oklahoma state Fair Admission prices for Tuesday, September 17, 2013 is $3!
We attended the Oklahoma State Fair on Sunday, and it was a good time. Not cheap by any means, but it is fun to attend and visit the different buildings. The Agrotopolis exhibits building for the kiddos was really well done. Cows, Pigs, Chickens, and a Bee exhibit just to name a few attractions inside.a State Fair Admission Prices of $3 for general admission on Tuesday, September 17, 2013. Regular Admission price is $9.
Some other pricing on the food, $9 Indian Taco, $6 Long Corn Dog, Turkey Leg $9, Roasted Corn $3.50, Beer $6, $3 bottle water (bring your own in, to save money). So, basically not great deals. So, just know the fair only comes around once a year and bring along the cash.
But there are free attractions, concerts, and more. There is even Okie Karaoke, if you are brave enough to see. Also, the people watching is priceless, and no need to dress up.
For more pricing, and specials for the days to come, checkout Oklahoma State Fair for more info on the Oklahoma State Fair Admission Prices for 2013. Fair ends, September 22.